Wilf
Traverse Theatre Company
by James Ley
5 Stars

A big, bold, bulging Fringe smash
5 Stars

A big, bold, bulging Fringe smash
About
"My story is about love… No, it's about loss… No, it's about love and loss and pain and loneliness… But it's funny!"

Calvin is going to completely revolutionise his life. Escape his abusive boyfriend, detonate his inner sex bomb, see (and shag) the world. Yes, he's going to change things, and everything will be wonderful, and he's going to be so happy. Definitely. Finally. Right?
After a mere 104 driving lessons with Thelma, his beleaguered instructor and a lapsed psychotherapist (who knows far more about Calvin and his kinks than she ever wanted to), Calvin has finally passed his test on the 12th attempt, and there's officially no stopping him.
Now he's found his partner in crime - the Cagney to his Lacey, the Celine Dion to his…Celine Dion - in the form of Wilf, a rusty Volkswagen Polo which, like Calvin, has seen better days. Together they hit the road on a wild and bumpy ride of dodgy Airbnbs, greasy takeaways, anonymous graveyard sex and banging 80s power ballads - ending up somewhere they never imagined they'd go.
But is Calvin breaking free, breaking down, or just breakdancing in hot pants?
This riotous and heartfelt new play from James Ley (Love Song to Lavender Menace), directed by the Traverse's Artistic Director Gareth Nicholls (Ulster American, Crocodile Fever), takes audiences on a hilarious and unapologetic ride through Scotland as Calvin and Wilf attempt to escape loneliness, cope with mental illness and learn to love themselves, with the help of one another.
Strong language and adult themes throughout. Frequent graphic references to sex and drug use.
Access performances:

Audio Described - Fri 19 Aug, 4.30PM [describer is Myra Galletly]
BSL Interpreted - Fri 19 Aug, 4.30PM [interpreter Iain Hodgetts]

Image by Laurence Winram.
The Traverse Theatre is funded by Creative Scotland and The City of Edinburgh Council, and has received additional support from the Scottish Government's Performing Arts Venues Relief Fund and Creative Scotland's Recovery Fund for Cultural Organisations.
---
Reviews
WINNER: THE STAGE EDINBURGH AWARD FOR ACTING EXCELLENCE 2022 - Michael Dylan
★★★★★'Bizarre, sensational and weirdly loveable joyride' - The Scotsman
★★★★★'A big, bold, bulging Fringe smash' - ReviewsHub
★★★★★'You will have a ball' - British Theatre Guide

★★★★★'A hilarious, laugh-out loud romp' - OnTheMic.com

★★★★ 'A fine, filthy and brilliantly-paced joyride' -The Scotsman
★★★★ 'A blast of feelgood cheer' - The Guardian
★★★★ 'Brutal, dark, hilarious' - The Stage
★★★★ 'Michael Dylan is incredibly endearing' - Fest Mag

★★★★ 'Calvin [is] embodied with remarkable vigour and deep compassion by Michael Dylan' - WhatsOnStage

★★★★ 'A wonderfully surreal comedy'- Financial Times
★★★★'I wasn't fully prepared for how far a man's love for his vehicle can go' - Broadway World

★★★★'Gareth Nicholls brings colour, pizazz and darkness' - Theatre Scotland

★★★★ 'Endlessly engaging to watch' - Scots Gay Arts
★★★★ 'Blisteringly energetic'- Arts Desk

'Its good nature proves entirely infectious ... highly engaging whatever the time of day, and very touching, too' The New York Times

---
Watch the trailer:
---
If you have access requirements, please contact our Sales and Welcome Team on boxoffice@traverse.co.uk or 0131 228 1404 so we can arrange reserved seating for you and discuss how else we can best support your visit.
---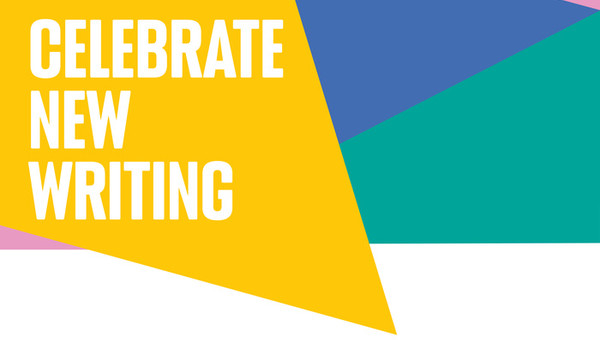 Donate to Traverse Theatre Today
Help us to continue bringing exciting work to our stages, by making a donation to Traverse Theatre today!
Donate to Traverse Theatre Today
5 Stars

A big, bold, bulging Fringe smash
Credits
Director

Gareth Nicholls

Designer

Becky Minto

Lighting Designer

Renny Robertson

Sound Designer

Susan Bear (she/her)

Movement Director

Emily Jane Boyle

Dramaturg

Eleanor White
Michael Dylan

Calvin

Irene Allan

Thelma

Neil John Gibson

Frank
---