A FREE BEATBOX AND MUSIC WORKSHOP led by BATTERSEA ARTS CENTRE AND BAC BEATBOX ACADEMY
News
26 Jul 2019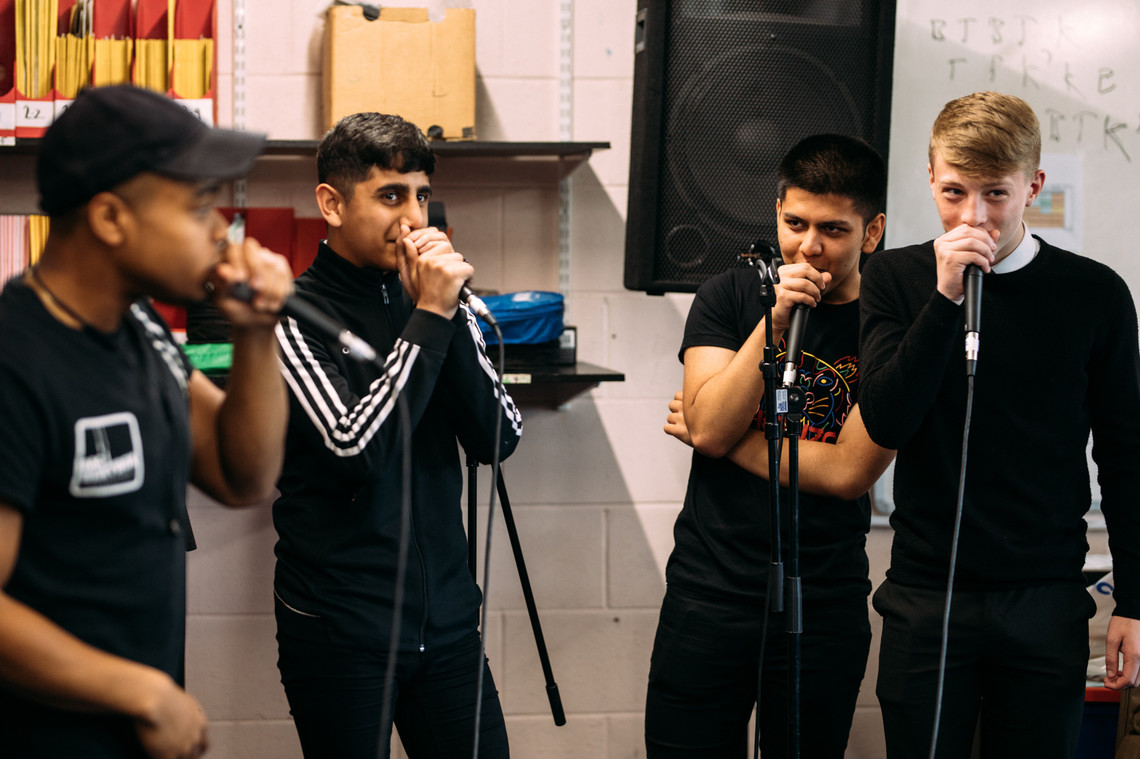 Battersea Arts Centre and Bac Beatbox Academy invite you to a free beatbox and music workshop

When: this Sunday 28 and Monday 29 July
Where: Leith Academy Drama Studio
A special opportunity for 12-21 year olds in Edinburgh to learn the skills of beatboxing and perform in the Traverse Theatre in the Fringe 2019
No experience necessary! Learn to beatbox, jam with other young musicians, improve your vocal techniques and make your own music using nothing but your mouths - from Hip Hop and Grime to R&B and Dubstep. Led by hip hop artist Conrad Murray, and Scottish Singer-Songwriter Josie O'Neill. Workshops are free and will run from 11am-4pm at Leith Academy Drama Studio.
Come for an hour, or all day, share your skills and learn some new ones. We welcome all skill levels, whether you are new to singing and beatboxing or are a more experienced performer and beatboxer. Ages 12+
People attending the workshop will also be invited to perform the music they make as an opening for the ★★★★★ BAC Beatbox Academy show Frankenstein: How to Make a Monster, which is performing at the Traverse Theatre from 6-25 August. There is no pressure to commit to this, but simply an invitation to get involved!
To sign up for one (or both!) of the workshop sessions in Leith this weekend, please email Rosie Scudder (rosies@bac.org.uk) AND Amy Firth (Amy Firth (amy.firth@eif.co.uk).
Drop-ins on both days are welcome.
BOOM! TEE! CLA!
Please note: People attending the workshops will need to complete forms on arrival providing the following details: emergency contact name and telephone number, basic medical details, contact details and photography permissions form.
Workshops supported by Edinburgh International Festival, Traverse Theatre and Battersea Arts Centre.