MJ: When inviting contributors to take part in The Dream Frequencies, I decided to approach artists whose work I had engaged with - as a reader, viewer or creative collaborator - over the course of the past pandemic year.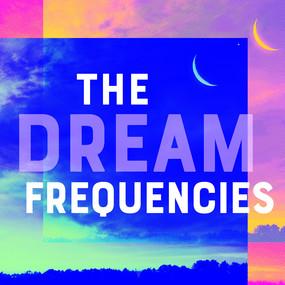 Cathy Forde, writer
Cathy Forde is a novelist and playwright and also a sole carer for her husband who has advanced Young Onset Alzheimer's Disease. During early lockdown she did manage to develop a new play with support from Playwrights' Studio, Scotland, and wrote a short story for BBC Radio, but the last few months have been spent moving house, losing her mum and being a carer. She survives by escaping for walks and, now spring is here, enjoying the flowers promising better days ahead when there will be time to write, coffees with friends in cafes, and hugs.
MJ: Cathy & I were working together to develop a stage musical adaptation of her brilliant novel for young adults, Fat Boy Swim, when the pandemic hit. She has also contributed lyrics to Album Club, a recording project I instigated during the first lockdown in a bid to stay creatively active. The resulting album is set for release early next year.
---
Peter Geoghegan, journalist
Peter Geoghegan is an Irish writer, broadcaster and investigations editor at the award-winning news website openDemocracy. His latest book, Democracy for Sale: Dark Money and Dirty Politics was published in August and is a Sunday Times bestseller. He has spent lockdown in Ireland and then in Glasgow and learned to cook a bit more.
MJ: It's an overused expression, but Peter's latest book 'Democracy for Sale: Dark Money & Dirty Politics' is a must-read; tremendously well-researched & utterly compelling. He also contributed a piece of storytelling to Album Club project, an account of a dream he had in early lockdown which in itself was one of the inspirations for 'The Dream Frequencies'.
---
Kirstin Innes, writer
Kirstin Innes is a novelist, playwright and mother of two under 5s. She spent lockdown in the small Renfrewshire village she lives in, getting involved in community activism and volunteering. She also launched her second novel, Scabby Queen, which was published in July by 4th Estate, and has spent an awful lot of time staring into her laptop webcam in order to promote it, whilst wearing pyjamas.
MJ: Kirstin's novel 'Scabby Queen' been another of my favourite reads this past year. Its intricate, polyphonic structure was also a key influence on the making of The Dream Frequencies.
---
Isobel McArthur, theatremaker
Isobel McArthuris an actor and theatre-maker. She has spent the lockdown in Glasgow, predominantly script writing in her flat.
MJ: Isobel & I first worked together on her stage adaptation of Pride & Prejudice in 2018, and have continued to collaborate on the development of several new theatre projects with music at their heart over the course of the past year. She has also contributed a spoken word piece to the Album Club record.
---
Mara Menzies, storyteller
Mara Menzies is an Edinburgh based performance storyteller who uses ancient myth and legend to explore contemporary issues. She decided to spend lockdown in her childhood home country Kenya, researching more stories and working on her first novel 'Blood and Gold' which explores the legacy of colonialism through myth and fantasy. Perhaps due to the sound of insects and birds, she has been dreaming a lot!
MJ: I was introduced to Mara at a 'Zoom Ceilidh' last autumn, and have since engaged with her wonderful storytelling work online, including recent contributions to the Scotsman Sessions & the Lyceum's 'Christmas Tales'.
---
Uma Nada-Rajah, playwright and nurse
I'm a playwright and nurse based near Kirknewton. In my spare time during lockdown, I have been krumping, boxing and making music videos unfit for human consumption.
MJ: Uma's fantastic, uniquely imaginative writing has been a recurring presence throughout my past year's viewing (and listening), in her contributions to both the Traverse & the National Theatre of Scotland's online programmes of work.
---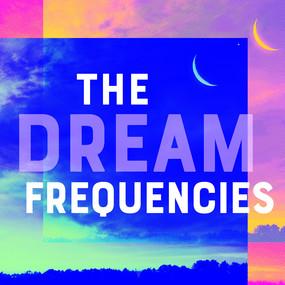 Tawona Sitholé, poet
MJ: I became aware of Tawona's work as an Associate Artist with A Moment's Peace theatre company, and subsequently sought out videos of his performances online. His piece 'Rekordz' is especially close to my musician's heart!
---
Mark Thomas, comic
I am a performer but have virtually no live work since the 15th March 2020.
I spent the first lockdown with my 85 year old mum as a live in carer in South London.
During lockdown I have had no financial help from government schemes but have scrapped together enough money to get by writing, doing on line gigs and the inevitable podcast.
A mixture of work and doing my caring bit has kept me sane having said that I have over 20 chilli plants that I call 'the kids'.
MJ: Mark's 'Lockdown Check-Up' podcast is essential listening; a unique audio-document of the first five months of the pandemic, interweaving personal experience with excerpts of conversations with health & care workers on the Covid front line. Inspiring & moving in equal measure.
---
The Traverse Theatre is funded by Creative Scotland and The City of Edinburgh Council, with additional support from The Scottish Government Performing Arts Venues Relief Fund.
The Dream Frequencies is part of the Creative Community - Irish Theatre in Scotland series, a Traverse Theatre partnership with the Consulate General of Ireland, Edinburgh.